Description
Review the principles of resistance training and learn a number of progressive, full-body partner exercises that will improve your client's muscle conditioning, endurance, speed, balance and core stability. Whether you teach group fitness or train clients privately or in small-group settings, this course is a must and will provide you with over 20 new exercise ideas and progressions.
By Sherri McMillan, MS
Available Course Credits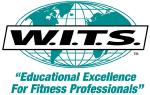 W.I.T.S.
2.00
Learning Objectives
1. Describe the concept of integrated muscle conditioning.
2. Explain how to integrate lower body, upper body and trunk conditioning and balance into one complete, compound, functional exercise.
3. Describe limitations to integrated training.
4. Explain proper progressions.
5. Describe correct biomechanics and technique.
6. Demonstrate a variety of partner tubing exercises.
Course Content
| | | | |
| --- | --- | --- | --- |
| Partner Tubing - CEC Course | Module | | |